Welcome to our website!
Here you can find info about us and our up-coming concerts. You can also order tickets, read about joining the choir and watch and listen our videos. Happy surfing!
Lue lisää >>
---
Listen one of the all-time favourites from our Christmas concerts.
Säde Bartling has arranged a classic song for Kilven Kuoro in 2004. Since then it has been a tradition in our yearly Christmas concerts Valoa! (trans. Light) in Uspenski Cathedral. Maa on niin kaunis is a familiar melody in many countries. In Finland it is one of the most loved songs we sing during Christmas.
Want to hear more?
Come to our concerts or watch more videos.
---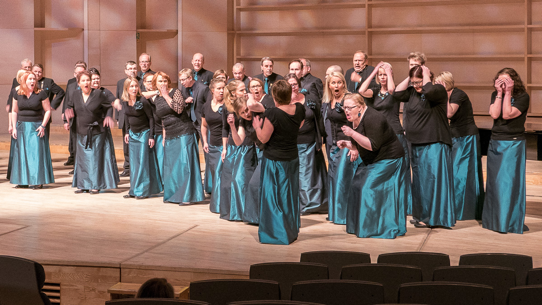 Want to sing with us?
Read info about joining the choir here. Main language of the choir is Finnish.
Right now we are especially looking for high sopranos and baritones, but other vocal ranges are welcomed to audition too.
Kuulan jalanjäljillä – In the footprints of Kuula
On May 18th, it will be 100 years since the famous Finnish choir composer Toivo Kuula died tragically. On that date, three choirs, Helsingin Laulu, Kallion kantaattikuoro and Kilven Kuoro, will commemorate this composer in a spring concert and take a musical journey in his footprints all the way to present days.
Conductors:
Hanna Remes (Helsingin Laulu ja Kilven Kuoro)
Tommi Niskala (Kallion kantaattikuoro)
Friday May 18th, 2018 at 19.00
St. Paul's Church (Paavalinkirkko)
Address: Sammatintie 5
Tickets: 10 euros
Order your tickets from here.
Welcome!